When considering artificial intelligence's impact on transportation systems, we often discuss autonomous vehicles. But engineers and planners are already leveraging AI to inform our future transportation systems.
The emergence of connected vehicles, smartphone devices, commercial fleet GPS hardware, remote sensing, intelligent transportation systems, and connected technologies are improving the resolution of transportation data – both spatially and temporally. Better connectivity and data collection have uncovered opportunities to learn more about how people and goods move through our communities. 
With a better resolution of data, there is no longer a need to generalize transportation systems. Modern technology provides higher precision data that can help uncover trends seen across locations and seasons – so long as the collected data is understood.
Today, engineers and planners are developing new ways to organize this data and create meaningful information to better serve transportation networks in our communities. In the future, the benefits of AI will grow as new methods of implementation are uncovered by engineers. 
Streamlining the supply chain
Leveraging AI for transportation data analytics is especially beneficial to supply chain logistics. Data analysis with AI can inform the most efficient daily route planning and freight vehicle departure times based on historic traffic conditions, providing the best experience for drivers and consumers.
The mechanics of the supply chain are complex, but the use of reinforcement learning, which is part of AI, operates from a reward-and-penalty system without the need to build complex instructions or rules. The AI learns what works well and what doesn't.
Evaluating project success 
With better data, engineers are more informed about the conditions that influence traffic operations before, during, and after a transportation project.  
Metrics on congestion, speed of travel, number of crashes, types of crashes, severity, or location-specific events can be used to inform decisions on what should be done differently, better, or maintained on the next transportation project. Ideally, data analytics should provide reliable and consistent evaluation methods to instill confidence that decisions are best suited for a community while considering multiple criteria, such as safety, environment, mobility, and others.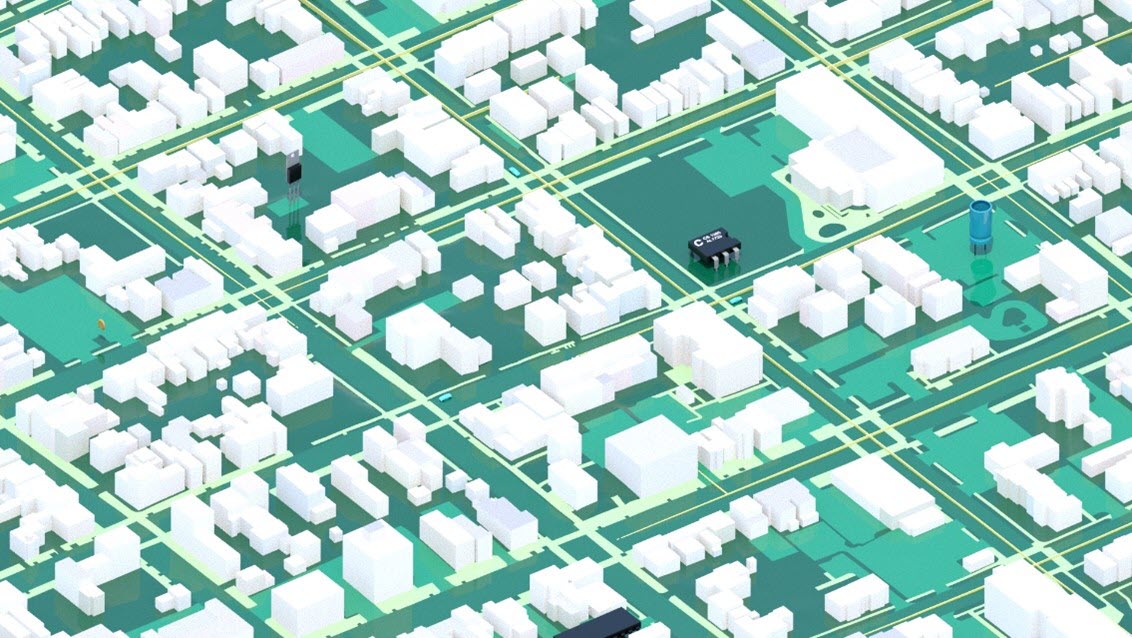 Designing for communities 
Modern data analytics allows for specialized design choices to best suit specific regions and populations. While the scale of transportation infrastructure projects makes it impossible to build physical prototypes, transportation planners can rely on research, models, and expert judgment to determine the appropriate solutions. For example, transportation planners can use spatial and temporal data to understand operational differences across a local community for different days of the week or months of the year. This can help answer questions like: 
• Where is there a high density of crashes, and does it correlate to time of day or seasonal changes? 
• How many bikers switch to public transit during inclement weather days? 
• How impactful is heavy rainfall to low elevation areas of the community?
• What are the tradeoffs between mobility, safety, costs, and the environment of different populations?
While traditional methods of data analysis have relied on aggregated data collection methods, such as annual averages and generalized transportation equations, modern tools support a deeper investigation into high-resolution data. With AI, operations can be designed to respond to real-time variable environmental conditions, including unique traffic events, system disruptions, extreme weather conditions, and others.
The future AI vision
Several U.S. transportation agencies have already implemented methods of AI to support transportation planning and operations, with new practices for information management developed each year. Many of the current AI methods still require testing and validation; however, these tools are already being used to inform the decisions made by engineers. As data collection and processing methods advance over time, more robust models and AI methods will provide even better information to engineers and planners to determine the right solutions for a community. Ultimately, the successful implementation of new design methods relies on trust, which is established by the professionals working together in a variety of engineering fields to determine meaningful and accessible applications of AI.
Subscribe to the quarterly Future World Vision newsletter to stay up to date with news and events.