The International Coalition for Sustainable Infrastructure has developed an innovation framework for the promotion of resilient and sustainable infrastructure from around the world. This framework is outlined in a new report, "Pushing the Boundaries of Innovation in Sustainable and Resilient Infrastructure," which highlights projects and cities that serve as examples of innovative solutions for climate adaptation, mitigation and development strategies. The report – authored by Jerry Buckwalter (ASCE), Edgar Westerhof (Arcadis), and Andrew O'Connell (ASCE Foundation) – is available at the coalition's website.
The purpose of this effort has been to explore, research, highlight, and support innovative sustainable and resilient practices and solutions from around the world. By doing so, we discover innovations at a grass-roots level that have sometimes gone unnoticed by the engineering and public owner/operator communities, learn from those successes and failures, extrapolate how other communities might replicate attractive elements of innovation, recognize exemplar cities leading in sustainable and resilient innovations, and ultimately move innovative thinking and global learning forward.
The observations of the data collected also provide us important additional information, such as areas in which we have found important ongoing innovation, areas of expertise, areas in which more innovative approaches are needed, and examples of projects representing multifaceted and systems-focused innovation.
Our global evaluation team ranked these projects, which we call ICSI Innovation Champions, based on a set of key criteria and values informed by ASCE's future trends and forecasting research project as well as input from global experts selected by ICSI, ASCE and the Institution of Civil Engineers.
It's important to note that this was an initiative to find innovation and learn from it. It is not a discovery of the best sustainable and resilient projects, although there is some overlap. It is a discovery of the best innovations in sustainable and resilient infrastructure (whether they succeed or fail), so we can learn how to get better.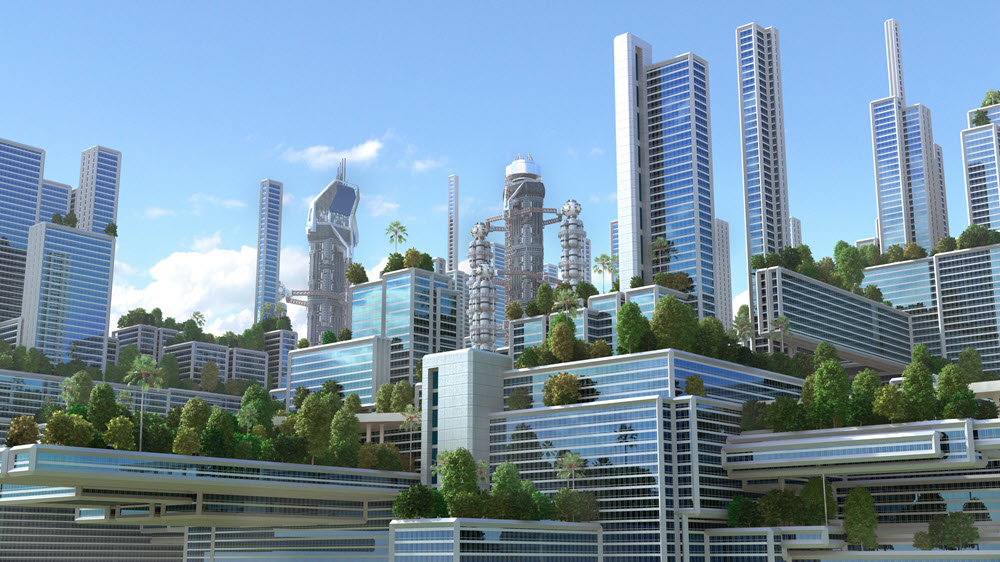 Learning how to get better
And this initiative was very focused. The infrastructure systems, facilities, or assets were assessed on:
•    Sustainability: The ability to meet and address the needs of the present and future society in parallel.
•    Resilience: The capacity for individuals, communities, and systems to prepare for, adapt to, withstand, and recover from changing conditions, stress, and disruptions.
•    Innovation: The process of intentionally utilizing new technologies, techniques, practices, collaborative approaches, and materials to address a known need and problem (such as the U.N. sustainable development goals) with a potential solution or how it seeks to enable increased usefulness, performance, resilience, sustainability, affordability, and societal adoption.
These values determine that the best ICSI Innovation Champions have a multifunctional and holistic approach to innovative solutions. For example, a mitigation project that is focused on resilience should also include sustainability values. It's not just about protecting communities, but about addressing the current and future needs of communities in a holistic way that creates more value and enables communities to thrive. The projects showcased in this report serve as inspiring examples of how to approach this transformative change.
Common characteristics of innovative projects 
And a pattern did emerge that is worth our consideration. The very best Innovation Champions had several characteristics in common:
•    A multidisciplinary and holistic approach.
•    Embraced a new or alternative approach to meet a need, improve lifecycle performance, or drive positive change or impactful outcomes.
•    Was broadly applicability and scalable.
•    Engaged a broad stakeholder group.
•    Reduced, recycled or eliminated waste.
•    Was future oriented, yet with a strong grounding in present needs.
•    Had a regenerative focus.
•    Included significant integrated urban planning.
"The outcome of this research is something we should ponder," said Edgar Westerhof, of Arcadis and co-author of the report. "If the very best innovative projects and communities have those identifiers, all of us can aspire to be more like that, and maybe that's a first step toward being more innovative."
The ICSI report marks just a starting point for this research. The coalition intends to update the work annually. If interested in more information or collaboration opportunities, email info@sustainability-coalition.org. 
Subscribe to the quarterly Future World Vision newsletter to stay up to date with news and events.